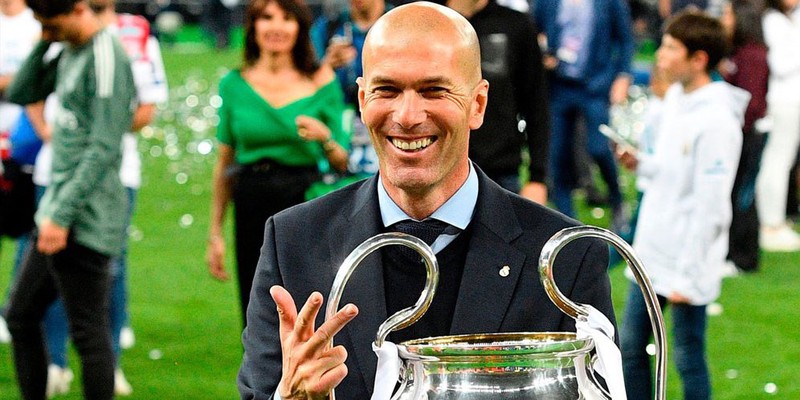 Bola.net . The massive movement in the coaching chairs of Juventus and Inter Milan is likely to occur in the summer. The report continues to link the two clubs with two popular coach names today, Zinedine Zidane and Massimiliano Allegri.Allegri has recently been rumored to be leaving Juventus at the end of the season. Especially if Juventus, who are in a condition left behind from Atletico Madrid, must be stopped in the last 16 of the Champions League.Some media have guessed the names that are believed to be appropriate to direct Juventus for the years ahead. Zinedine Zidane, who succeeded in 2.5 years with Real Madrid, was named the strongest candidate.
Zidane to Juventus?
The news continued to widen. According to The Sun, the opportunity for Juventus to get Zidane is believed to be greater than Chelsea, who recently continued to experience problems about the coach starting with Antonio Conte to Maurizio Sarri.
The report also quoted a source who declined to be named: "Max will win Serie A for the fifth time but all he heard was the demand that he should be better in the Champions League,"
"He felt it was time to make changes," the source concluded.
Allegri to Inter?
In Italy itself, rumors have recently circulated that Luciano Spalletti will lose his position as coach of Inter Milan at the end of the season. The poor performance in the Champions League, where the Nerazzurri failed to pass the group phase, is believed to be the reason.
News from La Repubblica states that Spalletti is almost certainly going to be sacked by management in the next season. And Allegri's name was in the top position on the list of 59-year-old male replacement candidates.
Corriera della Sera herself has a slightly different report. Allegri is believed to be leaving Juventus, but Inter is not his goal. It was stated that Real Madrid were also trying to bring him to Spain next season.